Below we are sharing some of the important benefits of doing the proper AC maintenance work.
Minimize your utility bills
Maintenance and cleaning of your HVAC system is one of the most important ways to lower the utility bills. The electricity and gas expenditure depends on how well your heating and cooling units are working. Therefore proper maintenance will help an organization to manage and reduce the utility bills.
Work with Greater Efficiency
It is very difficult for any HVAC system to run efficiently when its major components are out of service. As you know that the dust is the enemy of HVAC system, so keep the system clean from dust, and keep the moving parts of the equipment's properly lubricated.
Extend HVAC Systems Life
A well-maintained HVAC heating and cooling system lasts quite a while. A good maintenance program can increase the average lifetime from ten to fifteen years. The key concept behind the preventive maintenance is keeping the HVAC system maintained in good condition through out the life.
Tips to get benefit of AC Maintenance
Search the good HVAC contractor who can take the responsibility.
Get some recommendations because recommendations from experts and qualified maintenance engineers work at the best.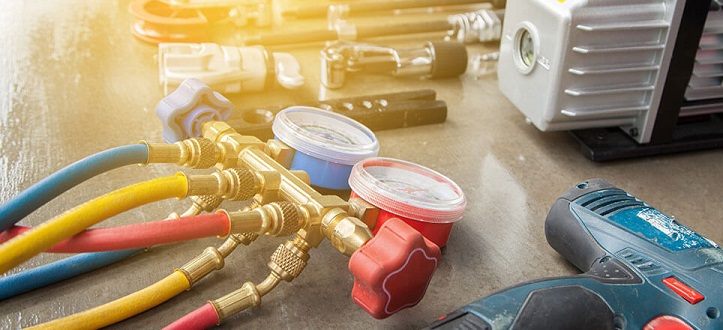 If you are searching maintenance service  never ever get the estimate over the telephone. Instead make sure that someone from the contractors visits your building/house, looks at the site, measures and then offers quotation. If someone doesn't accept the terms, do not trust them.
A contractor who is up-to-date with their information will not try to stray away from high-efficiency machines. Companies with less experience may try to steer you away from new machines because they aren't familiar with it.
Don't be afraid of new technology.
Always ask for a written statement from the suppliers/contractors before giving them the orders. Contract must include the kinds of equipments they are installing, the price, the warranty period, and the estimated time within which the work will be done completely.
Make sure you hire someone who has a license.
Do not trust a contractor who doesn't have a proper license. 6. The work experience of the contractors matter a lot. Longer they are in the business, better it is.
Most HVAC contractors cannot stay in the business for long. So if you see a contractor who is in the business for more than 10 years, then they are trustworthy people.
Ways to Save Energy with AC Maintenance
UPGRADE TO AN AUTOMATIC THERMOSTATE
With automatic controls, your equipment will automatically shut off when it hits the set temperature, lowering your energy consumption.
HAVE YOUR AIR DUCTS SEALED
If your energy bills are unusually high, the problem may lie in your air ducts. Damaged and poorly sealed ducts can drive up your energy bills.
CONSIDER A MINI-SPLIT AC SYSTEM
For many applications, including cottages, older homes, converted garages or sunrooms, a mini-split AC is an energy-conscious solution.
UPGRADE TO ENERGY-EFFICIENT EQUIPMENT
Investing in a new, energy efficient system can significantly lower energy consumption. With financing and special offers, you can upgrade for less.
SCHEDULE ANNUAL AC TUNE-UP
Always ensure that regular inspection and maintenance activities are performed. Refer equipment manuals and follow the instruction given for monthly, quarterly and annual maintenance activities.
Use maintenance and inspection checklists for recording the activities.