This maintenance procedure defines the method that will be used to ensure the pump motor and its accessories are service maintained as an integrated system correctly & regular preventive maintenance will help ensure longer pump life and more reliable operation.
The procedure applies to all those buildings, villas, properties, and any facilities that are maintained by the company.
Scope of work is annual and six monthly maintenance of water pump i.e.
Full servicing of pump & motor
Replacing the mechanical seal and bearing in pump and motor
Pump &  Motor coupling alignment
Tools & Equipment
Below is list of necessary tools that are needed to do the pump maintenance works.
Plungers
Screwdrivers
Pliers
Measuring Tape
Wrenches
Thread sealing tap
Saws and cutters
Washers and O-rings
Pipe bender
Metal file
Torch
Utility Knife
Hammer
Health and Safety Requirements
Maintain a high degree of safety while carrying out the preventive maintenance work. Due care must be taken for adopting the system safety rules.
All the personnel shall abide by the system safety rules throughout the job. Employees shall wear mandatory PPEs as well as specific for the task.
All tools which shall be in good condition and shall be inspected.
Hazard shall be identified and risk assessment shall be done.
Appropriate fire extinguishers shall be in place, before starting the work.
All the personnel assigned to the job shall be competent. Waning Signage's shall be provided.
Close supervision of the activity is responsibility of safety inspectors.
All maintenance personnel shall comply to the client requirements and policy with regards to health safety and environmental aspects.
Maintenance personnel's are required to undergo HSE induction prior their job deployment. No personnel shall be allowed to work without HSE induction.
Tool box talk shall be conducted on site or in office provided that tool box talk shall be delivered on daily basis.
It is mandatory that all personnel doing maintenance activity on site shall wear their basic mandatory Personal Protective Equipment. Basic mandatory PPE are as follows:
Safety hat (helmet)
Safety Glass (clear/dark)
Mask (as needed)
Ear Muff (during pump test)
Utility gloves
Safety shoes
All accidents and property damage shall be reported to maintenance engineer accordingly.
No work shall be done at height without proper fall protection for the worker. All planned work at height or testing shall be properly coordinated to maintenance engineer.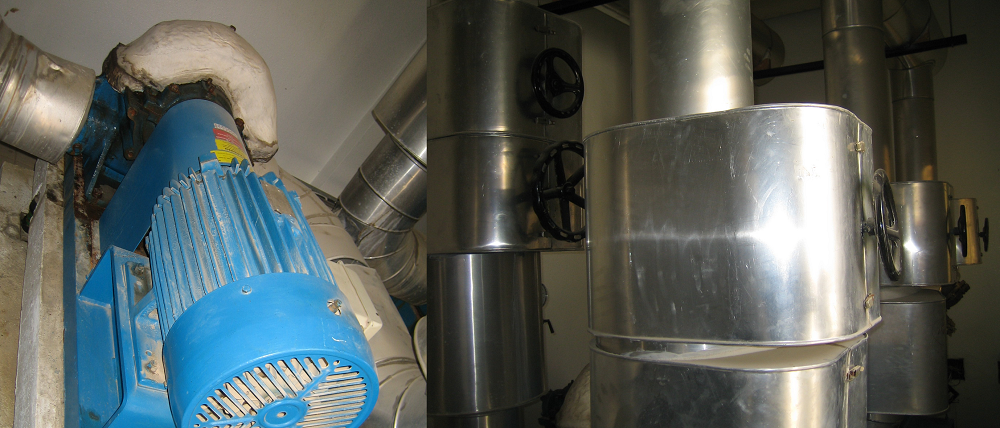 No chemical shall be used in the site without proper information and record to maintenance department.
No one is allowed to use chemical without basic PPE.
No chemical or refused material shall be disposed on site, otherwise permitted by the client.
All personnel have the right to stop or cease their work when environment becomes unsafe.
Preparation of Pump Maintenance Works
Prior to execute the work, the maintenance contractor shall obtain the required work permit from client permit issuer.
The permit receiver will obtain the work permit from the client permit issuer. The permit receiver shall be a competency certificate holder which shall be issued by the client HSE department.
All the works shall be as per Client scope of works & system safety rules. Works to be carried out as per manufactures recommendations where applicable.
Materials to be monitored by store staff or security to be available.
Personnel assigned by the contractor will be competent, skilled and experienced in their respective fields capable of executing the services assigned to them. Client has right to request replacement if assigned personals are lacking competence, skill and experience.
Contractor should complete the work in phases as per requirements and approved program by the client.
Yearly Maintenance Works
Remove the pump motor coupling guard and  step by step dismantle the pump and motor by using  the correct tools i.e. Heavy duty jaw pullers, Induction heater, box spanner set, open  and ring spanner set, circuit Pliers, Dial gauge, filler gauge etc.
Check carefully the mechanical seal size and type of  pumps.
To prevent contamination during installation, ensure that work area is clean.
Mount bearings in area that is free of dirt, dust and moisture.
Make sure that shafts, housing, and other motor components are clean, dry, undamaged and dimensionally accurate.
Lubricant to be used as specified in the equipment maintenance manuals.
Make sure that new bearings and mechanical seal are identical to the one being replaced (bearing type, bore size, outer diameter, width and any other especial requirements).
Do not remove new bearing and mechanical seal from their packing until immediately before mounting.
Most of electric motor bearings are protected by seal or shields. NO NEED TO GREASE SUCH A BEARINGS. Shields bearings are used in the vast majority of electric motor applications, especially high -speed situations. When replacing the bearings, check the new unit contains the same seal or shield type used in the original.
Use the induction heater in the right way. When using an induction heater to fix the bearings, remember that it magnetizes bearings as it heats them. Temperature monitoring assures that the bearing is heated to the right temperature.
Bearing should never be struck directly with any hard object, such as a hammer or chisel.
Apply mounting force only to the bearings ring with the interference fit.
Replace the Seal: Slide a mechanical seal along the shaft of the motor. Note that the front face of the shaft is extremely sensitive, even to the oils secreted by the fingers. Make sure that you don't touch the face.
Check the monitoring equipment's in the form of pressure gauges fitted in supply and return water pipe line of pump. If it's faulty should be replaced immediately.
Half Yearly Maintenance
Visual check for any water leak and any loose guards, brackets or connections.
Listen for any unusual noise or vibration.
Most of electric motor bearings are protected by seal or shields, no need to grease such a bearing.
Check all mounting bolts and any loose guards or brackets.
Check pumps mechanical seal for any water leak.
Checking of leakage of pipes and valves of transfer pump.
Check and record pump suction and discharge pressure to verify impellor condition.
Check condition and operation of motor, especially for signs of any overheating.
Check the float switch in domestic water tank at roof top and water tank at ground level for proper operation.
Check the function of flow switches cut- in & cut-out pressure settings, if found faulty replace immediately.
Check all electrical connections, terminals for contact and tightness.
Conduct insulation test and record readings.
Check the pump motor coupling alignment.
Ensure pump isolating switch is left in auto position.
Clear Out Interior of Pump & Motor
Remove the accumulation of Dust, Carbon Powder and Grease.
During cleaning work take precautions to not damage the components i.e. Volute casing, Vanes, Impeller, Suction eye, seal chamber of pump & Stuffing box, side cover, ring cover, and stator.
If using compressed air or blower. compressed air should be free of moisture. Maintain air pressure at 4kg/cm2, since high pressure can cause damage to coils.
Ensure that the work area is safe for working using appropriate signs, barriers and traffic diversion measures.
Wiping: Surface contamination on the winding can be removed by wiping using a soft, lint free wiping material. If the contamination is oily or greasy the wiping material can be moistened with a safety type of petroleum solvent.
After assembling the pump and motor correctly:
Check and properly clean the strainer of transfer pump.
Fix the pump and motor and coupling in correct position & location.
During the fixing the pump, check the impeller clearance, it should turn freely.
Use the dial gauge to check the final pump motor coupling alignment, the pump and motor unit are correctly aligned.